Feb 18, 2006
#142 - Forced Leave
Opppssss, This ain't my kid! If i have a choice, i will kidnap this cute baby girl! hahaha.
Ayie
gave me a big task to complete! A certain presentation "ek-ek" for her baby's 1st Birthday, that's it to do whatever i want on her baby's pictures. Take note, not just 1 or 10 pictures, i think it's Pao's full life cycle... hehehe
So what to do? She forced me to leave from chatting, blogging and even dating. . just to finish this project before they go back to Phil.
Fonts by Shabby Princess & Atomic Cupcake

:: Posted by Mmy-Lei :: 22:57 :: # :: 14 Comments:


~~~~oo~~oo~~::>>Mmy-Lei<<::~~oo~~oo~~~~
Feb 14, 2006
#141 - V Day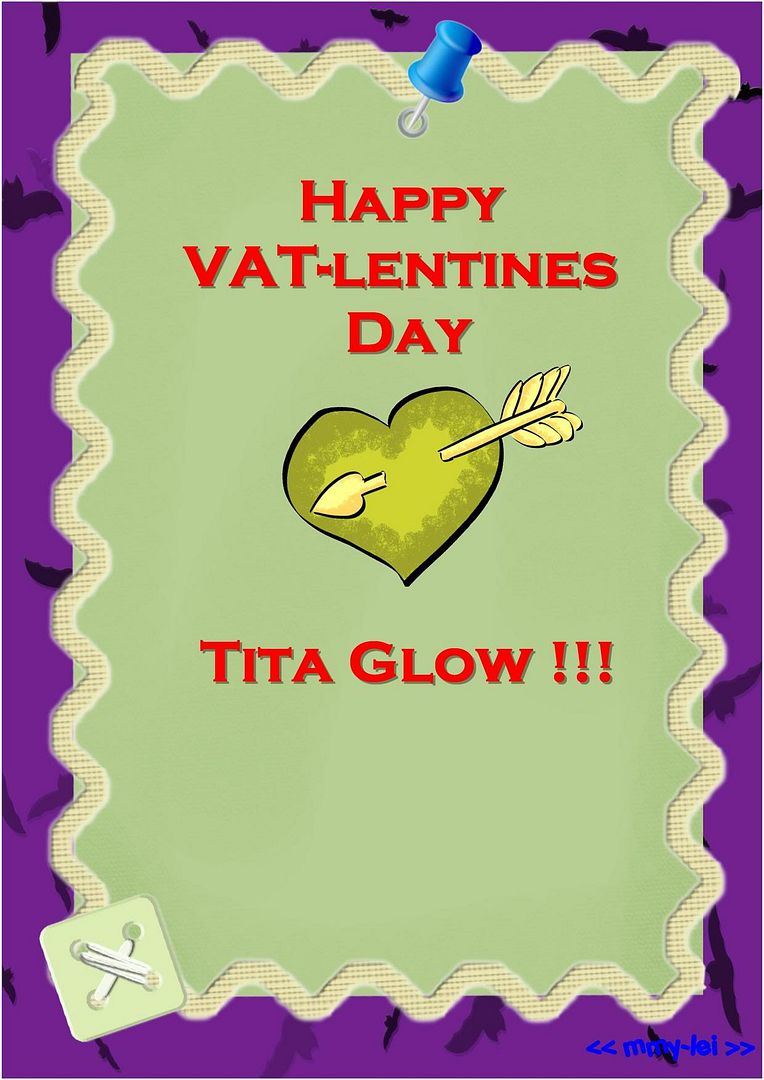 Alam kong may puso ka,
OFW ay iyong isipin
Hirap at lungkot ang kalaban
Maahon lamang ang pamilya.
Sa batas mong bago na VAT
kami ngayon ay wala ng ma-VAT-bat
Pamilya ay sumasamo ng dagdag
Dahil ang padala ay napupunta lang sa VAT!
Paano na ang mga kapatid nating isang kahig isang tuka,
Sila pa kaya ay may matutuka?
kung ang karampot na sweldo ay nawawala sa VAT
may kinabukasan pa kaya?

:: Posted by Mmy-Lei :: 02:41 :: # :: 15 Comments:


~~~~oo~~oo~~::>>Mmy-Lei<<::~~oo~~oo~~~~